Description
Join us for New Mexico's biggest party for pets & the people who love them!
Location
9401 Balloon Museum Dr. NE, Albuquerque, NM 87113
Date & Time
November 6, 2022 8:30 am - 2 pm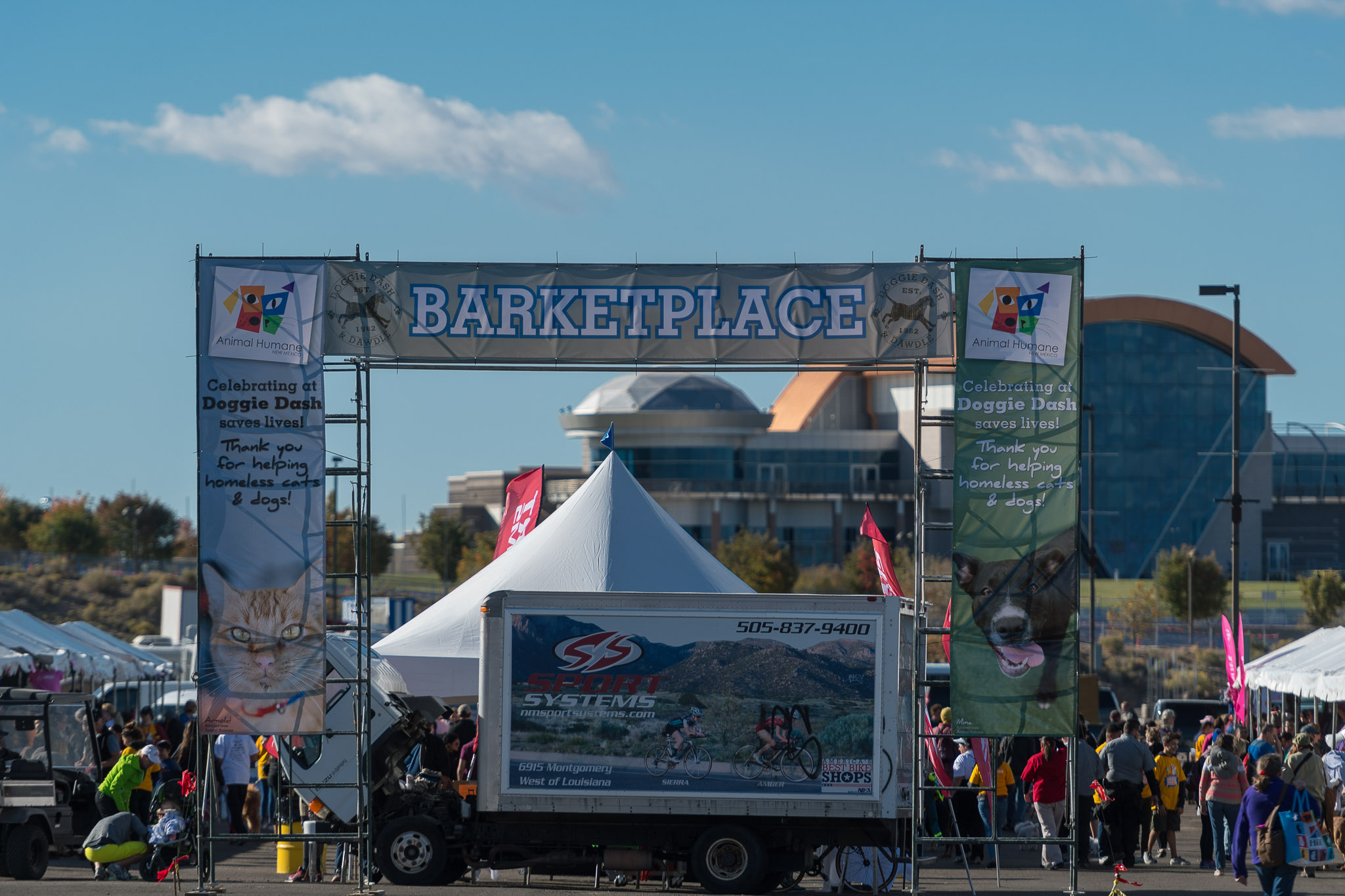 Be a Part of Barketplace History!
Join us for the 40th Annual Doggie Dash & Dawdle.
Alcohol Vendors (Sold Out)
Pre-selected alcohol vendors can complete their vendor registration online using the link at the right. Spaces are limited. If you are interested in being a part of our Bark'n'Beer Garden, please reach out to our Events Team.
Corporate Vendors
Are you an insurance agent, a realtor or another corporation who loves pets and wants to share YOUR mission with other pet lovers?
Join us as a Barketplace vendor on November 6, 2022!
Nonprofits & Artisan Vendors
We love shopping local! Are you a local artisan, a delicious local food truck or another animal welfare nonprofit? We hope to help you find new fans in the community by offering a discounted booth rate. Food Truck spaces are already filled, please email [email protected] to be added to the list for future events.